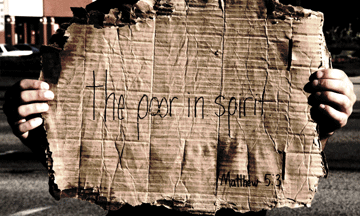 "God blesses those who are poor and realize their need for him,
for the Kingdom of Heaven is theirs." Matthew 5:3 (NLT)
'God's Spirit is on me; he's chosen me to preach the Message of good news to the poor, sent me to announce pardon to prisoners and recovery of sight to the blind, to set the burdened and battered free, to announce, "This is God's year to act!" - Luke 4:18-19 (MSG)
Locally
Artisan seeks to serve practically in Vancouver's Downtown Eastside, doing so in partnership with effective service and mission organizations. Here are some of the community organizations we support and endeavor to partner with.
JustWork - a wonderful local organization that provides dignified, gainful employment opportunities for people facing multiple barriers to work.
More Than a Roof - a housing provider, advocate and resource group for people affected by low incomes and housing needs.
Union Gospel Mission - an urban relief organization whose aim is to provide hope for the hungry, hurting and homeless in Metro Vancouver. A group of people from our community are currently involved in ongoing service through UGM's Streetlight ministry. Click here for more information.
Globally
Besides serving in our own community, Artisan also participates in international mission and service in partnership with various organizations:
Global Mothers - a social enterprise whose mission is to improve the economies of materially poor communities around the world by giving market access to products and support to development organizations that work with these communities.
MB Mission - our denominational missions group.
Water School - a global non-profit organization with a mission to provide simple, safe, strategic, and sustainable clean water and sanitation solutions to the developing world.
International China Concern - a Christian development organisation that changes lives by bringing love, hope and opportunity to China's abandoned and disabled.